Trapeze Group Europe is represented at PERSONTRAFIK 22 in Stockholm – October 22–25 – presenting a wide range of solutions tapping into the present and future challenges of public transport.
Manage the transformation from diesel to electric, combine fixed routes with Demand Response, enhance the driver experience – and define user centric transport offerings
We will present a variety of Trapeze IT solutions for authorities and operators, and provide sparring on for example how to
– efficiently manage the transition from diesel to electric
– combine fixed routes and Demand Response
– use an app for enhanced driver communication, possibility to indicate preferred shifts, swap shifts-features, and more…
– define and manage 'elderly friendly' – and other user centric – public transport offerings
…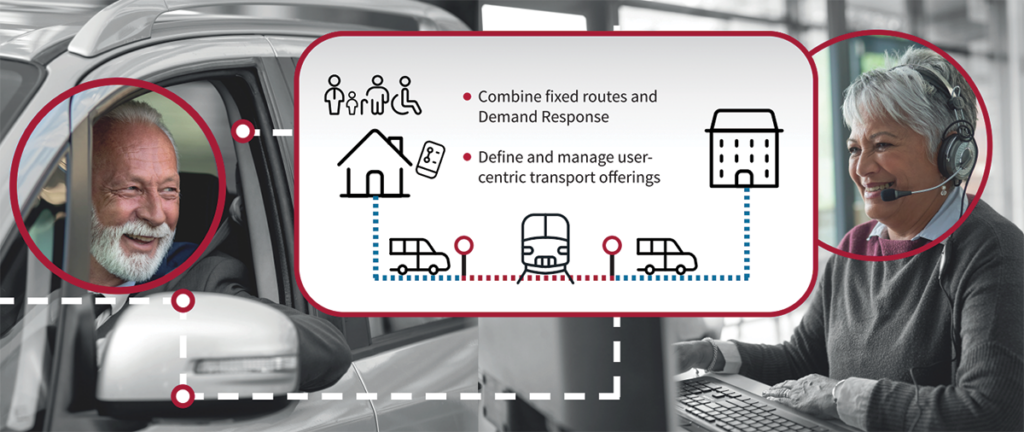 …
Efficiency, sustainability, and enhancing the passenger experience
Trapeze develops tools and systems for maximum efficiency and sustainability in public transport; planning and scheduling, mobility-on-demand, operational control systems, business intelligence, electric mobility, duty allocation and driver management, fleet management, and passenger information, etc.
If you are going to be there and happen to be close by, be sure to stop by our booth at C06:34.
…
Book a one-to-one talk
If you contact us in advance, we will reserve time to answer your questions one-to-one.
…
Practical information and tickets
PERSONTRAFIK 22 is focused on the public transport industry. See the event website for information on tickets, etc.: