Trapeze Group Europe, a Modaxo company, is one of a group of partner companies chosen to support the ULTIMO project, funded by the European Union.
The ULTIMO project is intended to promote user-centric sustainable mobility through the large-scale deployment of autonomous vehicles.
Three deployment cities have been identified in Germany, Norway, and Switzerland.
The project, which began in October 2022, is expected to take four years, and involves 23 partners.
As an established specialist provider of IT solutions for public transport, including on demand mobility transportation, Trapeze Group has been chosen as one of the project partners. It will contribute, among other things, to the project's objective of developing technology solutions supporting seamless integration of vehicles and fleet management into MaaS (Mobility as a Service) and LaaS (Logistics as a Service) systems.
User-centric, end-to-end, on demand journeys
Commenting on the team's involvement in the project, Christian Erikstrup, Chief Sales Officer for On Demand Mobility Solutions at Trapeze Group in Northern Europe, said: "We are proud to be part of the ULTIMO project, and extremely excited to develop solutions that support sustainable autonomous mobility.
Autonomous mobility has a major role to play in the development of user-centric, end-to-end, on demand journeys. We believe this development will enable public transportation services to increase efficiency and sustainability while elevating the passenger experience."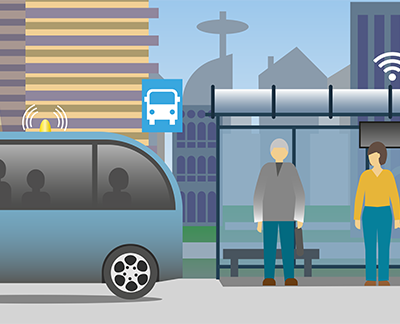 About Project ULTIMO
For more information regarding the ULTIMO HORIZON EUROPE project, please visit the project's website: www.ultimo-he.eu
About Trapeze Group
For more information about Trapeze Group in Europe, please visit the Trapeze Group – European website: trapezegroup.eu
About Modaxo
Modaxo is a global technology organization passionate about moving the world's people. Learn more at Modaxo.com.
Questions
For questions on Trapeze On-Demand mobility solutions – please contact your local Trapeze specialist.